You might read this title and think: My Easter has been canceled! My church is not assembling. Easter brunch is not happening and my family is not gathering. Easter is canceled for me!
Yes, churches are not assembling, restaurants are not open, and families are not meeting. But Easter is not canceled.
I say Easter is not canceled because of the nature of Easter. All the things I've mentioned thus far—church assemblies, Easter brunches, and family gatherings—are merely celebrations of Easter. But what we call "Easter"—the resurrection—happened approximately 2,000 years ago. And nothing can change that fact.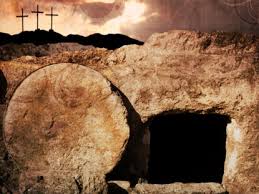 When we celebrate Easter, therefore, we are celebrating a historical moment in time, a one-time event. Christ's resurrection was a real, historical, one-time event, never to be repeated (1 Cor 15:4-8).
And with this one-time event, Jesus defeated sin. And with the defeat of sin, he defeated death and disease. The coronavirus has been defeated!
But it sure doesn't seem like it. People are getting sick and dying from COVID-19. How has the coronavirus been defeated?
In a certain sense, sin and sickness has been defeated. Yet in another sense, sin and sickness has not yet been defeated. This is not a contradiction. Paul teaches a certain order of events (1 Cor 15:23). Even though Jesus has risen, we still live in a fallen world (Rom 8:18-25). Jesus, then, defeated sin and sickness decisively and ultimately. His resurrection was a "first fruit" of what is to come (1 Cor 15:20, 23). And when it comes, on that day, sin and sickness will be defeated completely and assuredly: the day when Christ "reigns" and "puts all His enemies under His feet" (1 Cor 15:25).
So, yes, our celebrations of Easter might sadly look different this year. But the coronavirus did not cancel Easter!
He is risen. He is risen indeed.
Pastor Dan