Bill Withers, writer of the famous song 'Lean on Me,' died Monday March 30th at the age of 81.  I had just referenced a specific lyric of this song (we all need somebody to lean on) the day before in a sermon on bearing one another's burdens from Galatians 6:2-5. In this passage, Christians are called to bear the burdens of others because they have a biblical view about self. To bear the burdens of others, a Christian must look to himself, determining that he is no better, that he is a sinner who will stand before the Lord on his own. Armed with a biblical view about himself, the Christian is ready to help bear the burdens of others, especially the burden mentioned in Galatians 6:1, being caught in a trespass.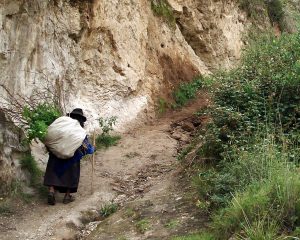 Please understand that getting involved in other people's lives to the point that you understand their burdens and attempt to bear their burdens, helping hurting people, is dangerous business. Precisely because we all are sinful people, we may not bear the burden "correctly" or we may not receive burden-bearing "correctly."  In other words, sometimes the cure is worse than the disease! Getting deeply involved in relationships and required to bear burdens can lead to misunderstandings, hurt feelings, and even sinful outbursts.
That is why there is a second word in the book of Colossians 3:13 which is also translated "bearing" in the New American Standard. "So, as those who have been chosen of God, holy and beloved, put on a heart of compassion, kindness, humility, gentleness and patience; bearing with one another, and forgiving each other, whoever has a complaint against anyone; just as the Lord forgave you, so also should you (Colossians 3:12-13, NASB). Now in Galatians 6:2 the word "bear" means to carry or lift a heavy weight or burden, while the word in Colossians 3:13, according to BDAG (3rd ed., p.171) translated "bearing"  means to endure, bear with, put up with.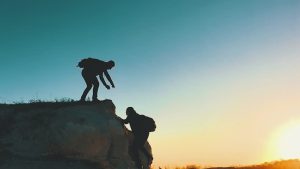 Why is this distinction important? If you are going to walk by the Spirit and love your brothers and sisters, the practical manifestation of that will be bearing one another's burdens. But make no mistake about it, in order to get down and dirty and hold up a heavy burden of another, both parties are going to have to bear with and put up with each other! Both words for "bear" will be in play. There will have to be a mutual humility. There will be misunderstandings and opportunities for forgiveness. In other words…
…bearing one another's burdens is messy.
Bearing one another's burdens, in fact, is impossible in the flesh and is therefore a manifestation of walking by the Spirit. In fact, I would argue that the fruits of the Spirit listed in Galatians 5:22-23: love, joy, peace, patience, kindness, goodness, faithfulness, gentleness, and self-control all make the most sense in the context of involvement in one another's lives, in the midst of real and often difficult relationships.
As we are all dealing with the COVID-19 pandemic, there are certainly many burdens to bear. But with all the financial strain, the fear, the anxiety, and the uncertainty, there are also many reasons for relational strain, even relational sin.
So, to bear up we must bear with!
Therefore, we must be vigilant to be in the Word of God, to humble ourselves in the sight of God, and to be in much prayer as we go about interacting with our brothers and sisters, desiring to bear their burdens. There's going to be temptation to say things we regret. There's going to be temptation to be irritated with others. After all, there are so many different opinions out there today about how to do church, how to social distance, why this is all happening, how to wash your hands, and the list goes on and on! That's why I can't think of anything more practical in these days than the apostle Paul's words in Galatians 5:15-16, "But if you bite and devour one another, take care that you are not consumed by one another. But I say, walk by the Spirit, and you will not carry out the desire of the flesh."  That is my prayer for all of us.
Pastor Jeff Rich