For many of us, right about now, we are stuck in a rut with our daily Bible reading. We started the year well, with great intentions and ambitions to read the Bible in a year. But somehow, Leviticus is boring us to death!
So, with that said, I want to remind you that the means of grace God has orchestrated, like Bible reading, is like sailing. A sailor cannot control the wind one iota. All the sailor can do is hoist his sails to catch the wind.
In a similar way, all we can do is hoist our sails. That is, all we can do is to press forward in Bible reading so that we can catch the "wind" of God's blessings when he blows it. What Bible reading does, like a sailor hoisting his sails, is puts us in a place where we are ready to receive God's "wind" of blessing. Why does Bible reading set us up to receive God's blessing?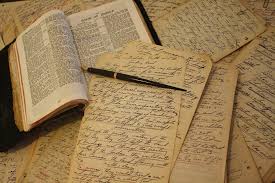 Bible reading is a means of grace. It is an important way God grows us. But we have no control over the wind of God's blessings. We only have control over whether we hoist the sails. Sometimes during Bible reading we might experience great blessing. Other times during Bible reading we might hardly feel anything at all.
Having said this, the means of grace is the means to God. Bible reading is not primarily about receiving spiritual blessings. Bible reading is primarily about communing with the Triune God.
So, friends, please keep hoisting the sails—even the Leviticus sails. Don't give up. Don't stop. After all, in a sailboat if you want to drift, you simply must do nothing.
Pastor Dan
For more on the means of grace, see the lesson here.