In a recent sermon, I made the case that no matter what we experience in this world (good or bad), being in a close relationship with God through Jesus Christ brings lasting satisfaction and goodness, for God is good and enough. Of course, the key part of this sentence is the foundation upon which it is built: God is good and He is enough. God's benevolence and sufficiency brings lasting satisfaction and goodness. But why?
Puritan, Thomas Watson, helped me to see why. God is good and God is enough for at least three reasons.
God is infinite.
In God all fullness dwells. He owns the cattle on a thousand hills (Ps 50:10). "God is a whole ocean of blessedness," Watson writes. We "drink our fill of the abundance of God's house" (Ps 36:8). Since God is infinite, He is enough.
God is suitable.
Because we are not merely physical beings but also spiritual ones, we require something suitable to our spiritual nature. God, a spiritual being (John 4:24), is a suitable reward. Since God is suitable, He is enough.
God is everlasting.
No earthly estate can last forever. But God is ours forever and ever. "In God's presence is fullness of joy; in His right hand (i.e. in Himself) there are pleasures forever" (Ps 16:11). Since God is everlasting, He is enough.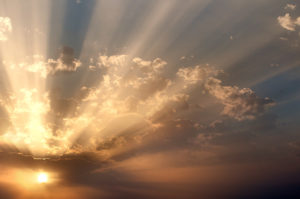 Because of who God is, He is good and enough.
And here's the thing… in the gospel, you not only get the gifts of God, but you also get the Giver, God himself. Though a non-Christian can experience the gifts of God through common grace, like rain that waters their grass (Matt 5:45), they do not experience the Giver, who is the Source of all gifts. Christians experience the Giver! And so, the Psalmist sums it up well: "My flesh and my heart may fail, but God is the strength of my heart and [God is] my portion forever" (Ps 73:26).
Pastor Dan